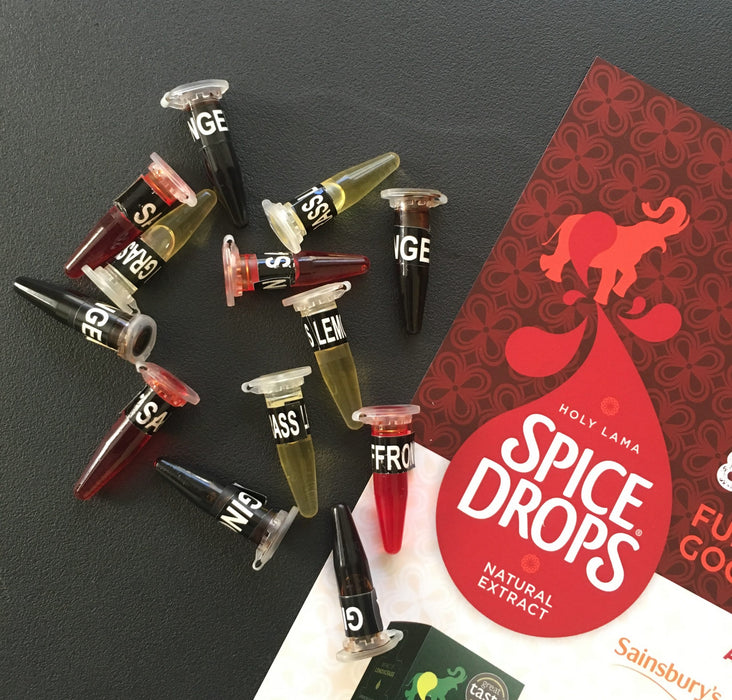 A Choice of Sample Vials
Original price
$1.00
-
Original price
$1.00
Current price
Starts From
$1.00
DESCRIPTION

Each vial has about 10 drops in them. Don't forget to mention in the notes at checkout which flavours you wish to try.

A maximum of 10 flavours can be chosen from the following list:




Asafoetida extract
Cardamom extract
Cardamom extract
Cinnamon extract
Clove extract
Coriander seed extract
Cumin extract
Fennel extract
Garam Masala extract
Garlic extract
Ginger extract
Lemon zest oil
Lemongrass extract
Lime zest oil
Lovage seed extract
Mace extract
Mint
Mulling Spices
Nutmeg extract
Orange zest oil
Orange zest oil
Pepper extract
Peppermint extract
Pumpkin Spices
Red Chilli extract
Rose extract
Saffron extract
Saffron & Spices extract
Sage Extract
Rosemary Extract
Oregano Extract
Lavender Extract
Tikka masala
Tulsi extract
Turmeric extract
Vanilla extract


 

Happy experimenting!

Our sustainable business model is founded on long-term relationships with local farmers in the land of coconuts, spices & herbs – Kerala, India. Over 80% of our workforce is women, many of whom are from disadvantaged backgrounds. We recycle and use by-products, resulting in an impressively low level of waste.
Delivery time
Orders ship within 1 to 2 business days
Delivery Charge
UK postage from £3.45, free over £30. Customers from outside UK may be liable for import duties and taxes. Currently there are severe delays for EU orders due to border checks. If you are to refuse a delivery due to delays or because of duty/ taxes, you will still be liable for postage costs to and from your delivery address.